I have TWO cover reveals for you tonight, and they're both absolutely gorgeous! The first is for Lauren Blakely's upcoming contemporary romance
Trophy Husband
; the cover was designed by
Okay Creations
, and the cover reveal was organized by
Xpresso Book Tours
.
Publication date:
May 21st 2013
Genre: Adult Contemporary Romance
Synopsis:
Sometimes you can't help falling in love, even when you try to do the opposite...Successful fashion blogger McKenna Bell has spent far too long protecting herself after the way her ex-fiancé left her at the altar for a college chick he met the night of his bachelor party. Loving again, trusting again, well, that's just not in the cards. Especially now that her ex is back in town with his new woman, demanding custody of McKenna's favorite creature in the whole world--her dog. No effing way. McKenna's had enough of him, and she decides to even the score by finding her own hot young thing -- a Trophy Husband. Sure, she's only twenty-seven, but doesn't that make it even more fun -- and infuriating to her ex -- to pursue a younger man? When she declares her intentions on her daily blog, her quest quickly skyrockets in popularity, and that's when Chris enters the picture, and he's got all the assets. He's handsome, successful, and turns her inside out with a kiss to end all kisses, the kind that makes you feel like a shooting star. But loving again could mean losing again, and it's so much easier to focus on getting even, isn't it? Unless, you just can't help falling in love. Which means McKenna will have to come face to face with what she really wants in life -- protecting her heart from hurt, or letting go of her fears of a new beginning.
Add it on Goodreads here.
ABOUT THE AUTHOR
Lauren Blakely is an unabashed fan of clever jokes, toast, and good guys in novels. Like the heroine in CAUGHT UP IN US, she thinks life should be filled with movie kisses and coffee drinks. Lauren lives in California with her husband and children, and spends her days writing both true stories and make-believe ones.
Author links:
The second cover is a gorgeous redesign for E.M. Tippetts' YA novel,
Castles in the Sand.
This cover was also designed by
Okay Creations
, and the reveal was organized by
ATOMR Tours
.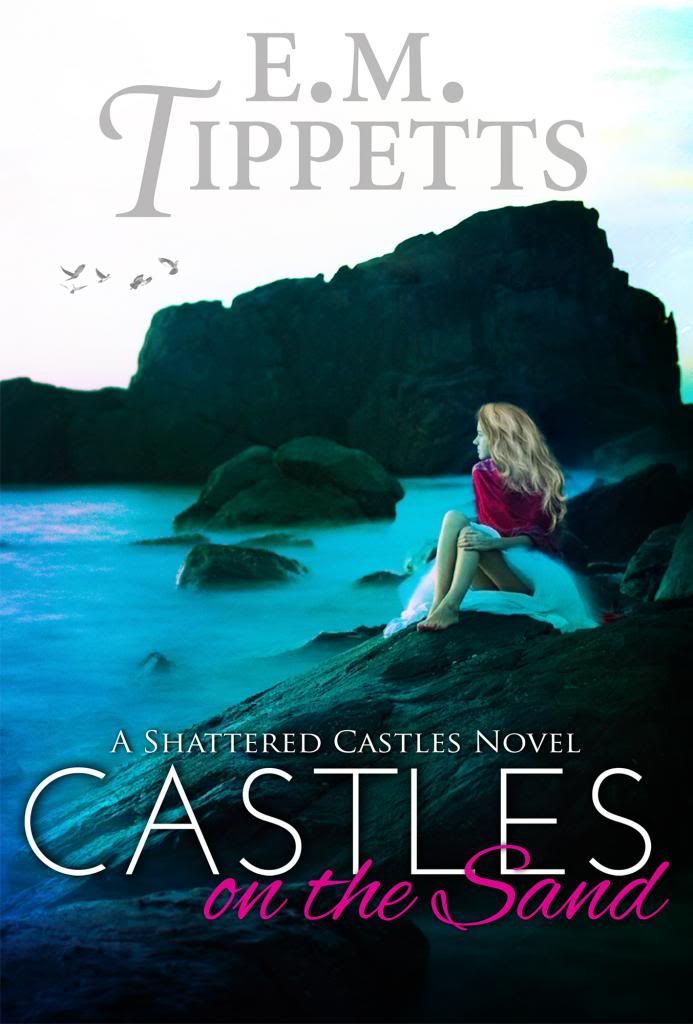 Title: Castles on the Sand
Author: E.M. Tippetts
Released: August 2012
Genre: Contemporary Romance
Age Group: Young Adult
If there's one thing Madison Lukas understands, it's pain. The pain she feels when her mother ignores her completely. The pain her best friend endures as her parents starve her as punishment. The pain of a dangerous boy whose mother has to be carried away by law enforcement on a regular basis. She gets it. She feels the pain of others as if it were her own. But when a mysterious man claiming to be her long lost brother appears with promises of relieving her suffering, trusting him could reveal more truths than Madison is ready for. Because the truth can hurt, too.
"A fast-paced blend of high-stakes drama and average teenage concerns (sex, appearance, friends), capped with a welcome message of hope." -
Kirkus Review
of
Castles on the Sand
About the Author
Emily Mah Tippetts writes romance under the name E.M. Tippetts and science fiction and fantasy under the name Emily Mah. Originally from New Mexico, she now lives in London with her family. Before she was a published author, she was an attorney who specialized in real estate, contracts, and estate planning, especially literary estate planning.